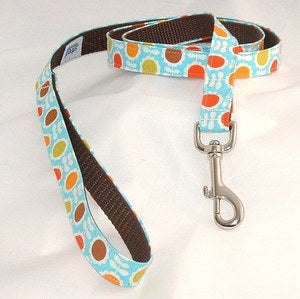 $

24.00
A fresh springtime design that has eye popping colors. This is the matching leash to our very popular collar.
Available widths: 3/4" & 1"
Available lengths:
City Leash & Classic
Depending on the design, most leashes come in the following lengths:
City leash: At 48 inches it's ideal for walkies in the city, keeping Fido fairly close but still giving room to roam.
Classic leash: 60 inches long. Plenty of exploration and sniffing possible on this leash.